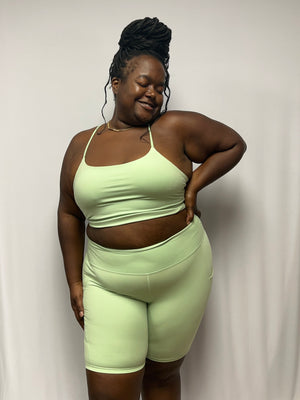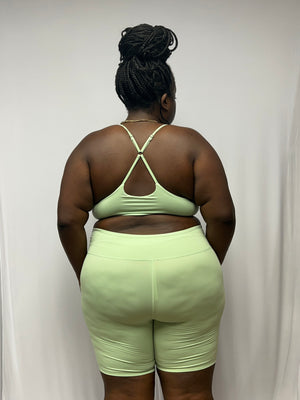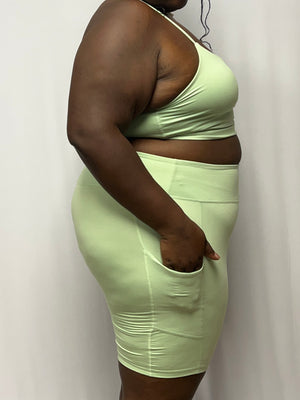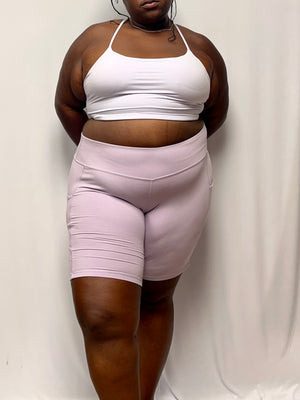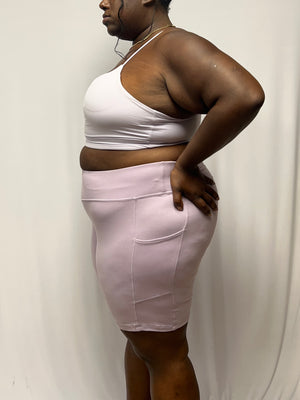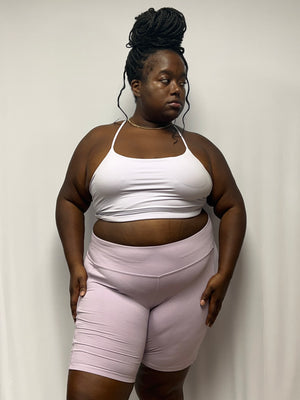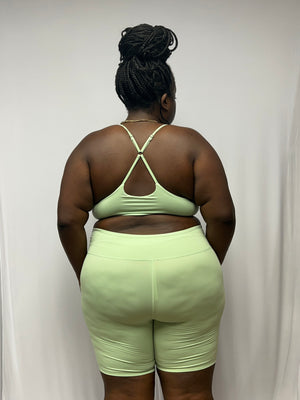 Dani | Biker Shorts
Introducing Dani, the epitome of luxurious comfort and versatility. Crafted with an emphasis on softness, this lounge set is your go-to choice for those dynamic days when you're working from home, hitting the gym, running errands, or simply indulging in a couch marathon with your favorite show. No matter the agenda, Dani ensures you look fabulous while keeping you incredibly comfortable. And here's the icing on the cake—yes, you guessed it—THERE ARE POCKETS!
Our mint green shorts offer a touch of compression, providing that extra support and snug feel, whereas the lavender forever shorts offer a relaxed fit. When making your choice, consider this difference. You'll even find that sizing down in the lavender shorts is a viable option. For a personalized fit reference, Jonice adores her 2X, which offers her the best fit and comfort.
Complete your ensemble by pairing Dani with our complementary Dani Sports Bra, and embrace the ultimate fusion of style, comfort, and practicality that Dani brings to your daily routine.
- Length: 6in
- Butter soft
- Pockets