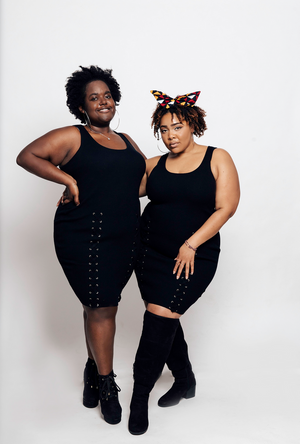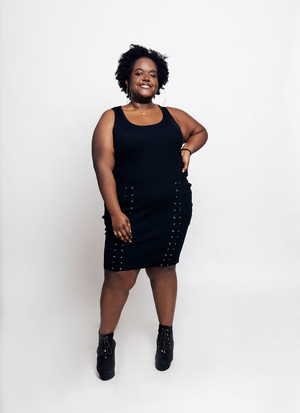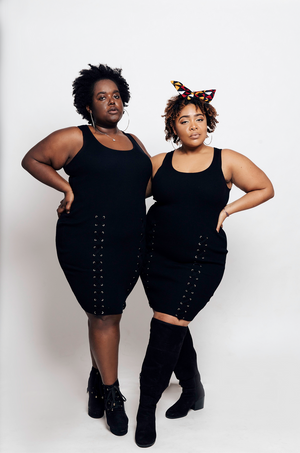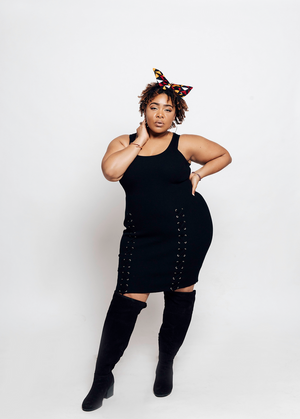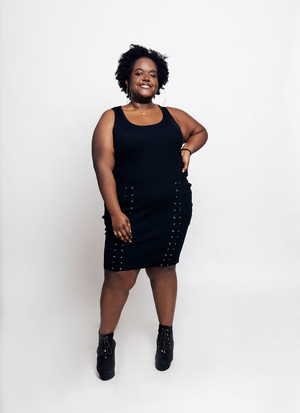 Lace Me Up Dress
Little Black Dresses are a girl's best friend when it comes to convenience and style! How many do you own? If your answer is less than 1 then allow us to add Lace Me Up to your wardrobe. Made completely out of ribbed knit (our favorite) with laced details in the front you are bound to be comfortable and cute in this dress for any occasion. 

 - Length of dress 39"

Jonice is 5'2 and wearing a 2X.
Chrys is 5'2 and wearing a 1X.